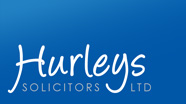 Hurleys Solicitors have been practising criminal law in Dorset since 1989 when the firm was established by David Hurley. We deal with all local Magistrates and Crown Courts and can also deal with courts in other areas upon request. We have extensive experience in all areas of the criminal law, covering the entire spectrum of offences at all court levels under both legal aid and private funding.
David Hurley has over 40 years' experience in criminal defence work and is expert in all areas of criminal law, frequently representing individuals before the Magistrates' Court and at the police station. In addition to David, the team at Hurleys are comprised of Paul Legg, Kevin Bourne and Laura Clayton.
Paul has been practicing as a defence solicitor since 2006 and practiced in London until 2018. Paul specialises in dealing with offences of a sexual nature and has extensive experience representing those charged with rape, sexual assault and other sexual offences.
Kevin has been practicing as a Litigation Executive for over 20 years and is vastly experienced at representing individuals at the police station following arrest. He also heads up our Crown Court team and has successfully defended individuals charged with the most serious of offences at the Crown Court.
Laura works within our Crown Court team as a Litigation Executive. She has in depth knowledge of the criminal law having previously worked within the court system as a clerk at the Crown Court and also within the Magistrates Courts.
In relation to sexual offences, we understand that being accused of such an offence is an extremely upsetting experience for anyone and their family. We are committed to dealing with such matters in a sensitive and patient manner whilst fully testing the evidence put forward by the police and Crown Prosecution Service. We will ensure that all relevant evidence is obtained and considered at the earliest possible stages of the investigation in order that those falsely accused of offences are exonerated without delay. We would urge anyone under investigation for any criminal offence to contact us as soon as possible in order to ensure no time sensitive material is lost and any relevant representations are made at an early stage.
Please feel free to contact us on either 01202 436100 or crime@hurleyssolicitors.co.uk if we are able to assist.

https://www.hurleyssolicitors.co.uk/